Custom wood print, 210x297mm (A4)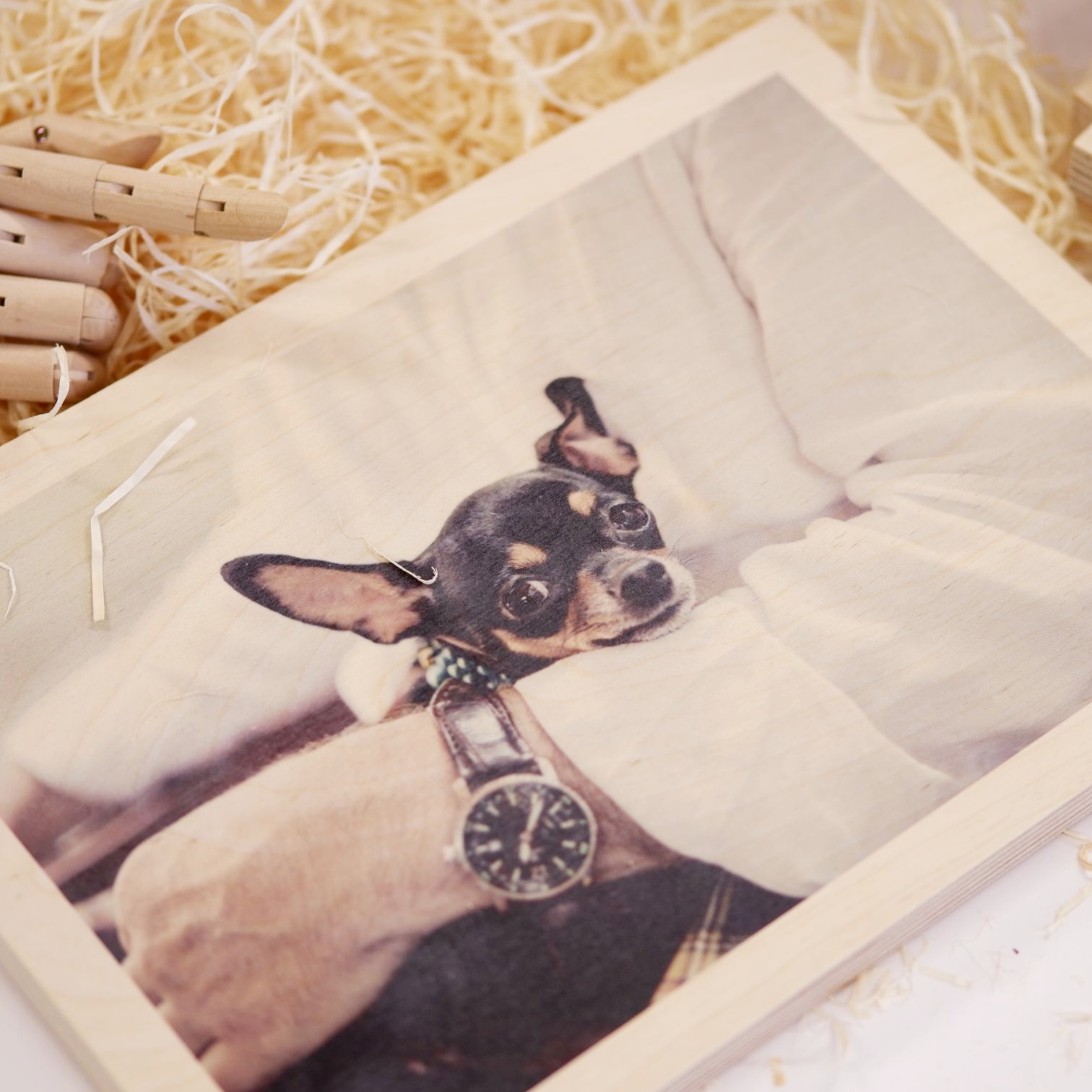 Custom wood print, 210x297mm (A4)
How to create your own wood print?
Choose the border, colour theme option if needed and place an order.
Send us later your photo to info(at)dotlaser.co.uk and we will print it!
Collect your beautiful moments!
Printing on wood is beautiful and gives you natural warm finish. Thanks to the visible wood grain, random knots each wood print is unique and gives vintage feel. We use only UV stable inks and thanks that your prints will last years without any sign of fading.
Wood is the new white!
Since we do not print white ink, all white areas of the picture allow the natural grain of the the wood to show through.
Thickness is everything.
Our standard thickness is 15mm and thanks to that prints looks good on the wall and also as a standing display.
All prints are printing onto eco-friendly FSC certified plywood.
Love guarantee!
We guarantee that our 15mm wood prints will stand out at your home space.
Our 15mm wood panels are great for both fine art and high-resolution photo prints.
Need a lot of prints?
Feel free to contact us and we can make special deal for you.
All made in UK
If you have any questions about our products feel free send a convo and we will back to you ASAP.